Last week on the 5th of July we visited BVB Substrates in Wanssum, the Netherlands. We had the privilege of getting a tour from Hans Nendels, the Business Specialist for mushrooms at Kekkila-BVB. With Hans as our guide, we were able to witness first-hand the company's new location, innovation, machinery, and automated processes. Walking through the facility almost felt like we were on the moon, with the soil surrounding us at every turn.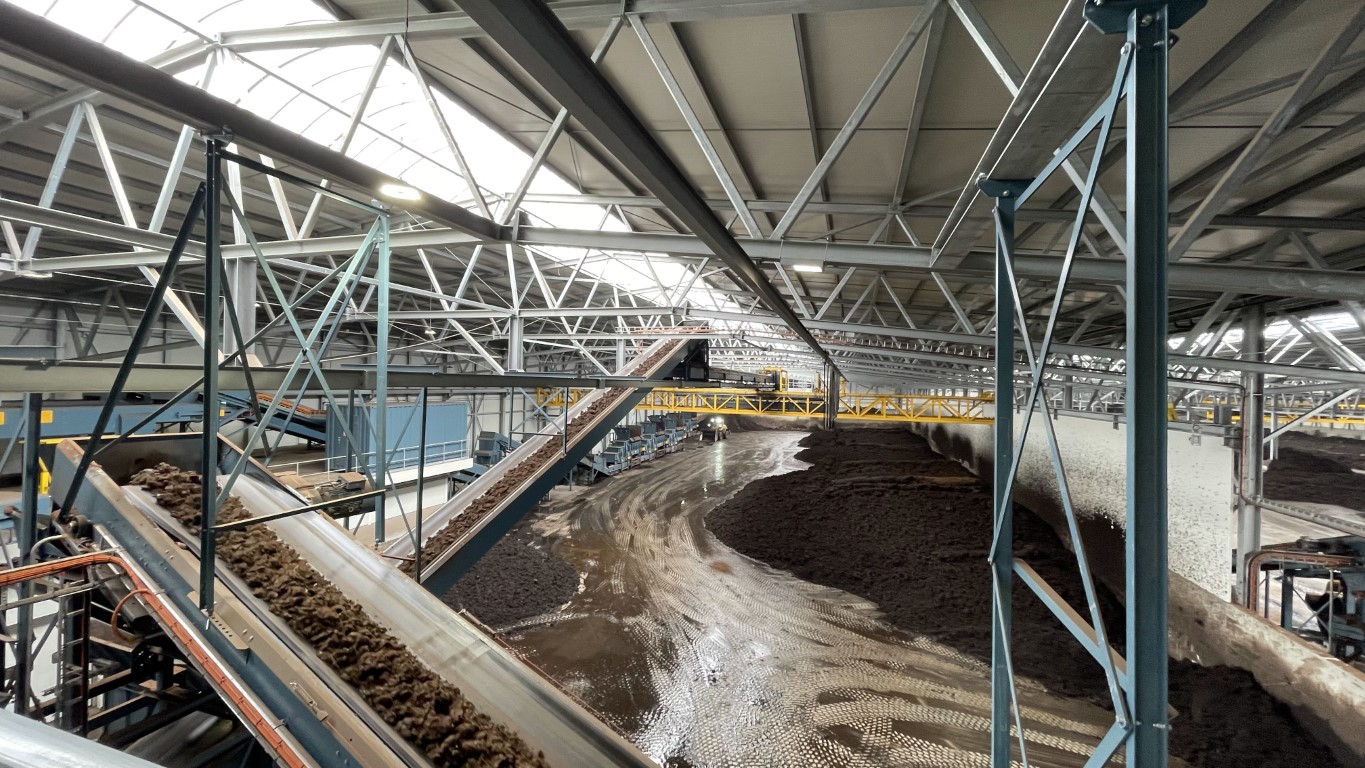 Casing soil
BVB Substrates (the brand name), known for producing high-quality casing soil for mushroom growers worldwide, impressed us with their dedication to innovation and cutting-edge technology. The company offers casing soil in different densities and moisture levels, carefully tailoring its products to meet the needs of organic farming and various mushroom species.
During our tour, Hans explained that BVB Substrates uses deep-dug peat combined with frozen black and white peat to create their casing soil. To ensure the right pH level, sugar beet lime is incorporated into the mixture. The company pays great attention to detail, creating customized mixtures for growers who handpick their mushrooms and developing casing soils for mechanical harvesting. They are producing 8.000 m3 of soil every week and around 400.000 per year.
Quality Control
A standout aspect of BVB Substrates' operation is its commitment to quality control. They have their own spray tables and follow a stringent assessment method, carefully evaluating properties such as water uptake capacity, pH level, and adhesive strength. This dedication to constant quality checks ensures that growers receive a stable and reliable product.
Strategic Location
BVB Substrates' decision to establish their new facility in Wanssum reflects their understanding of the value of strategic positioning. Nestled near the river Maas, this chosen location offers advantages in both land and water transportation, enabling seamless connectivity to various regions. With convenient access to major transport routes, BVB Substrates can efficiently distribute their casing soil across Europe and to global destinations.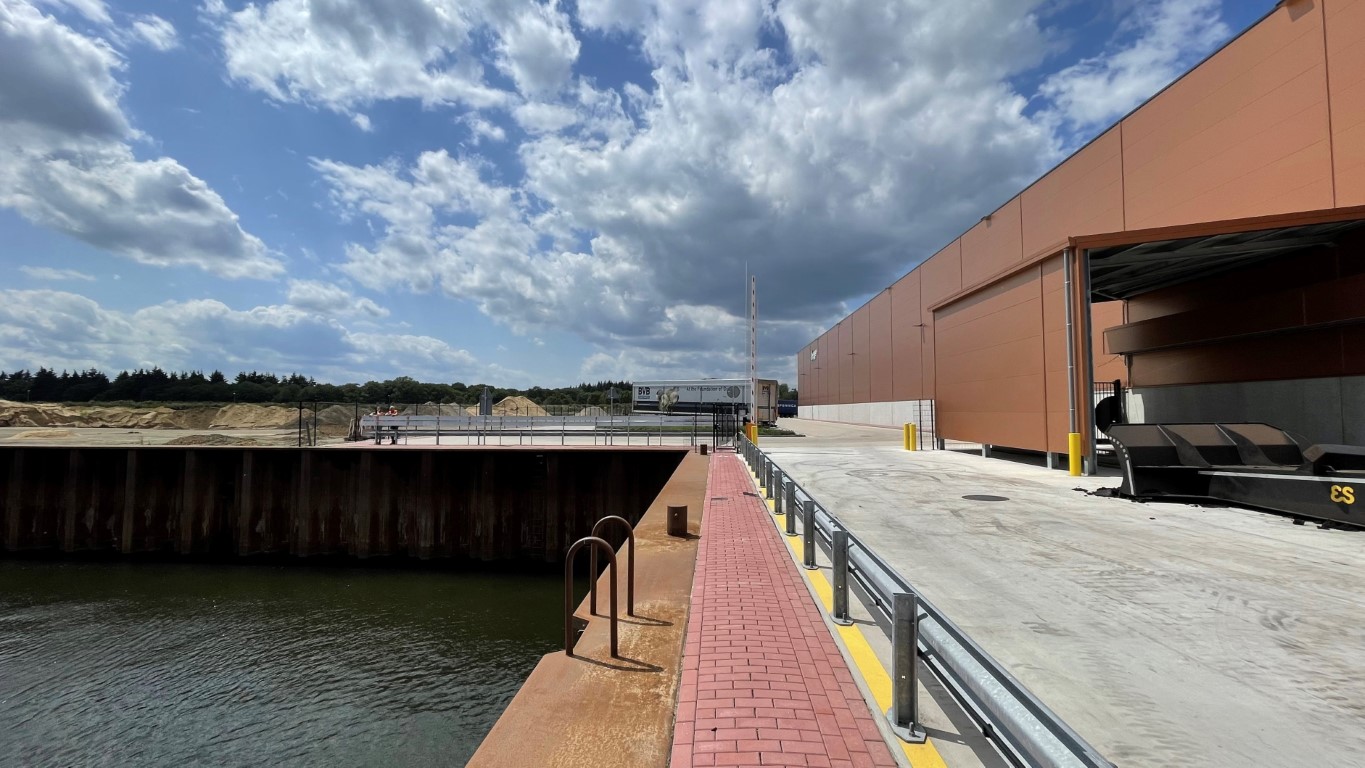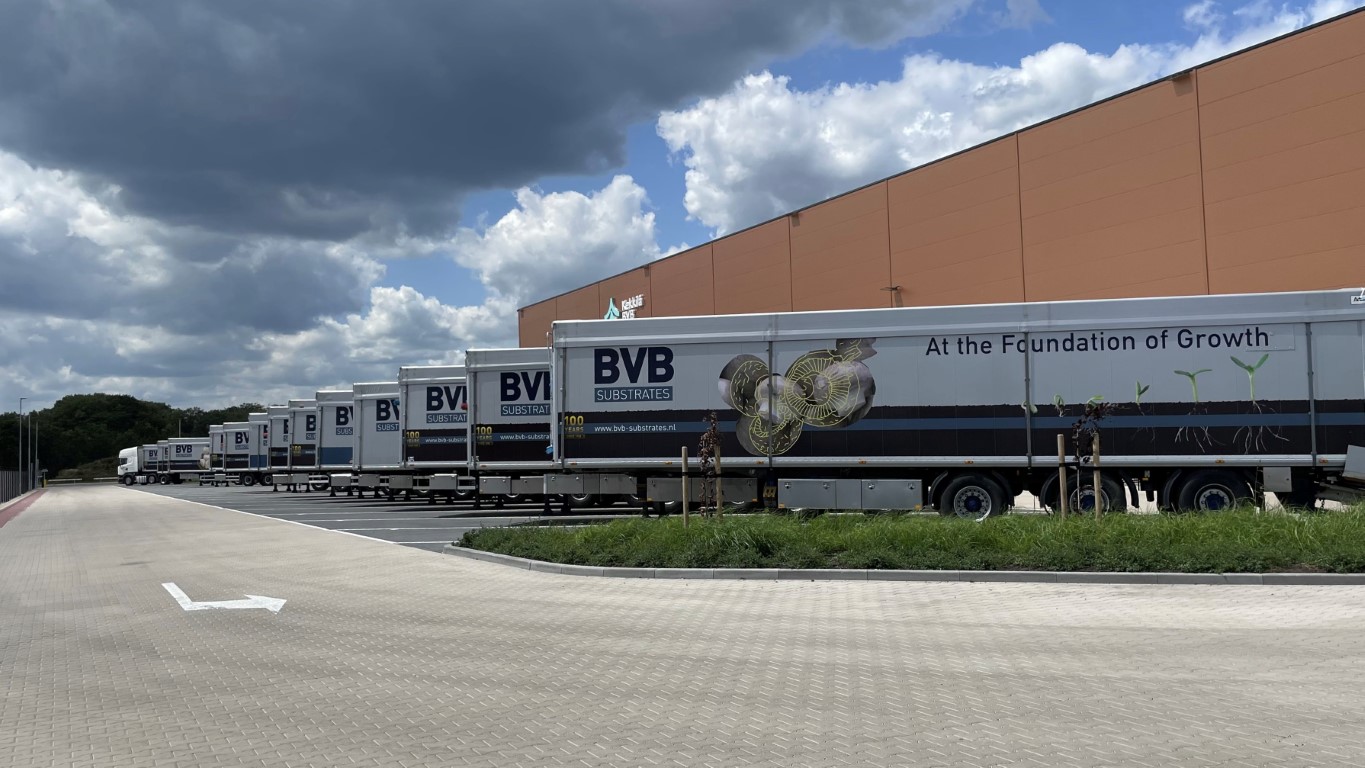 Overall, our visit to BVB Substrates, guided by the experienced Hans Nendels, proved to be an eye-opening experience. The combination of their impressive new location, innovative practices, cutting-edge machinery, and automated processes truly impressed us.
For more information, visit their website https://www.bvb-substrates.com/