Mushroom Team and products
Mertens supplies their products to professional agriculture, garden retail and landscaping.
All divisions have their specific sales and customer services teams which enable them to offer customized products and services. Furthermore customer loyalty and expertise are one of the strong pillars of Mertens. A dedicated Mushroom team is handling the mushroom sector in more than 41 countries. Mertens offers a complete package of products for growers and tunnel companies: biocontrol, films, cultivation, compost and sliding mats, fogging equipment, scales and hygiene products. They have a clear offline strategy with their experienced sales team and online with their extensive webshop. Thanks to their knowledge and expertise, they are able to advise their customers in the best possible way. Due to their large network and collaboration with partners, Mertens supports their customers in the whole process of mushroom growing.
Who are part of this successful team?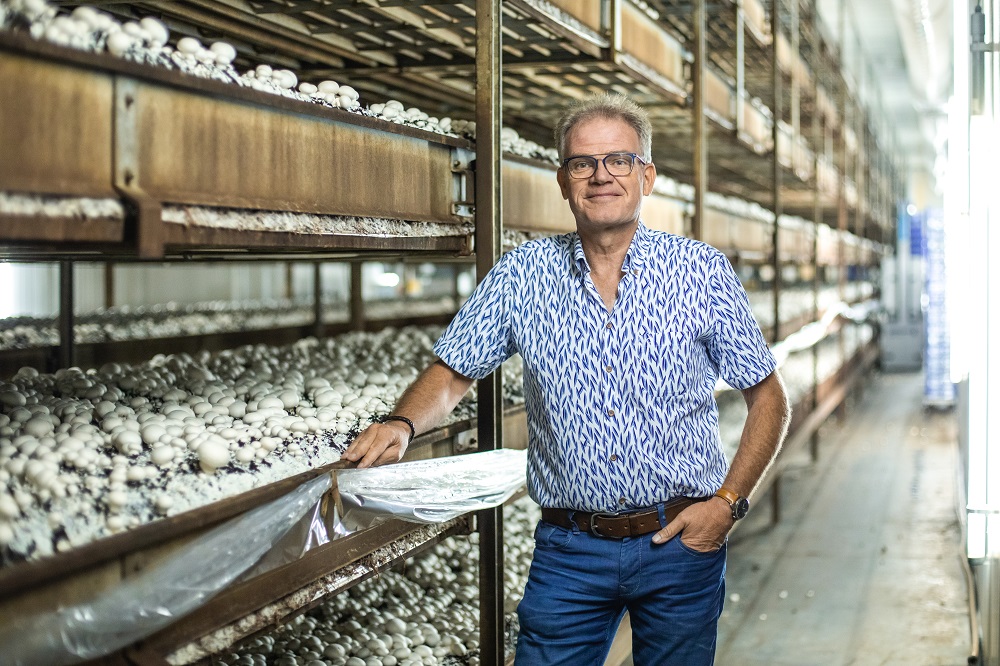 Rob Wilbers, Sales Manager Mushrooms
Rob's career in the Mushroom Industry started already at a very young age as his parents owned a mushroom farm. He wanted to gain some more in depth experience and personal growth within a different company and started his individual route at Mertens in the early 80's.
He started out as a warehouse worker and worked his way up the Mushroom Ladder. In 1986 he started to further develop the mushroom segment. He quickly saw the opportunities and the future of mushrooms abroad and travelled to various countries to further expand the business. Currently his focus is on the Netherlands, Belgium, Germany, Denmark, Sweden, Finland, Austria, Switzerland, Poland, Hungary, Rumania and Croatia.
Rob celebrates his 40 year working anniversary next year, a great milestone and achievement!
Björn Beurskens, Account Manager Mushrooms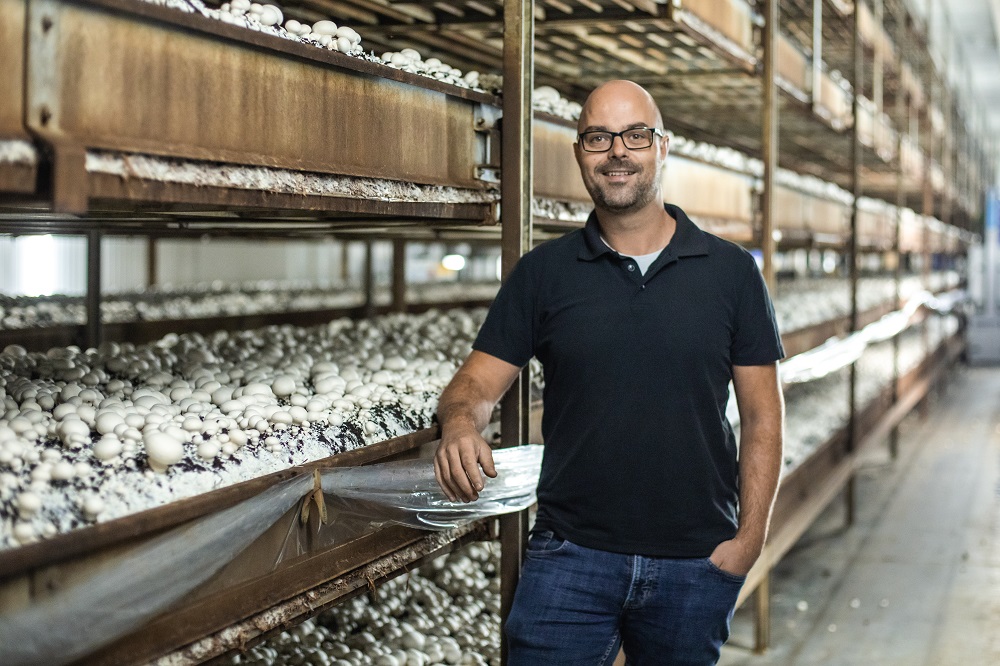 Björn was born and raised in Horst, the South of the Netherlands, and the centre of mushroom farming. He decided to study Hospitality Management and began his career as cook and host in various restaurants. After a few detours in other branches he started at Mertens 13 years ago, of which 7 years within the mushroom team. His working area covers the Netherlands, United Kingdom, France, Spain, Italy and all other countries outside Europe. His focus is giving mushroom cultivation advice, and we know for sure that you can call him anytime for a delicious (mushroom) recipe.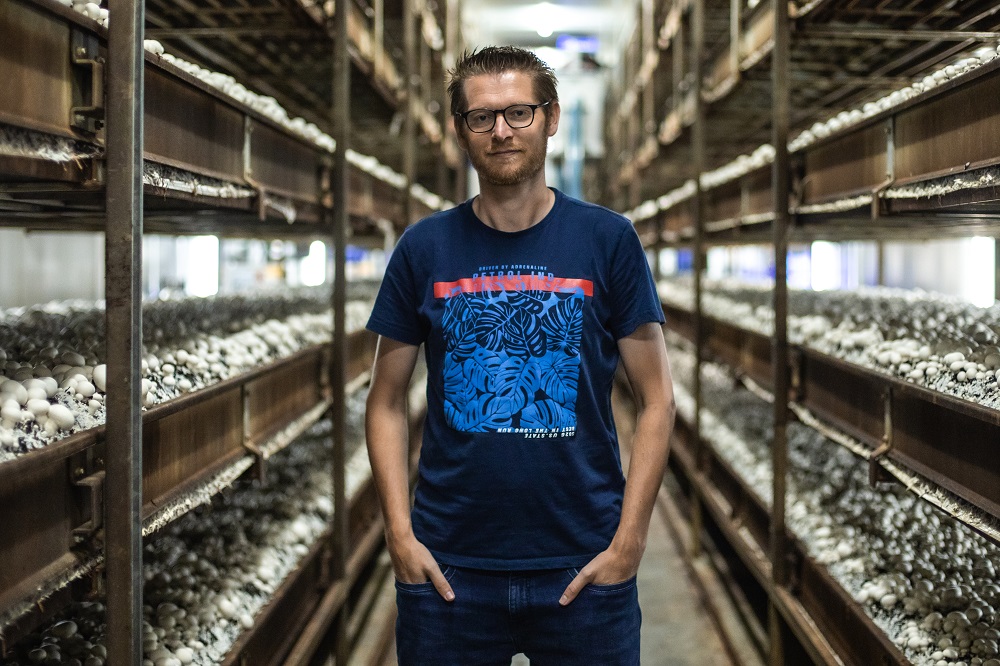 Bobby Minten, Customer Service Employee
Mushrooms are a big part of the family history of Bobby Minten, as his grandparents owned a mushroom farm. In his teenage years he worked in horticulture and greenhouses. After high school he decided to get a bachelor degree in commercial economics. Bobby joined Mertens about 8 years ago and first worked in the warehouse for half a year and then joined the back office. During his time in the back office he grew in his role and after 4 years, in 2018, he got the opportunity to start in the Mushrooms customer service department.
His area of responsibility is handling and processing all incoming orders and export documentation for the mushroom segment worldwide. Furthermore he handles worldwide incoming requests from new customers for other segments within Mertens.
For more info and contact details click here!