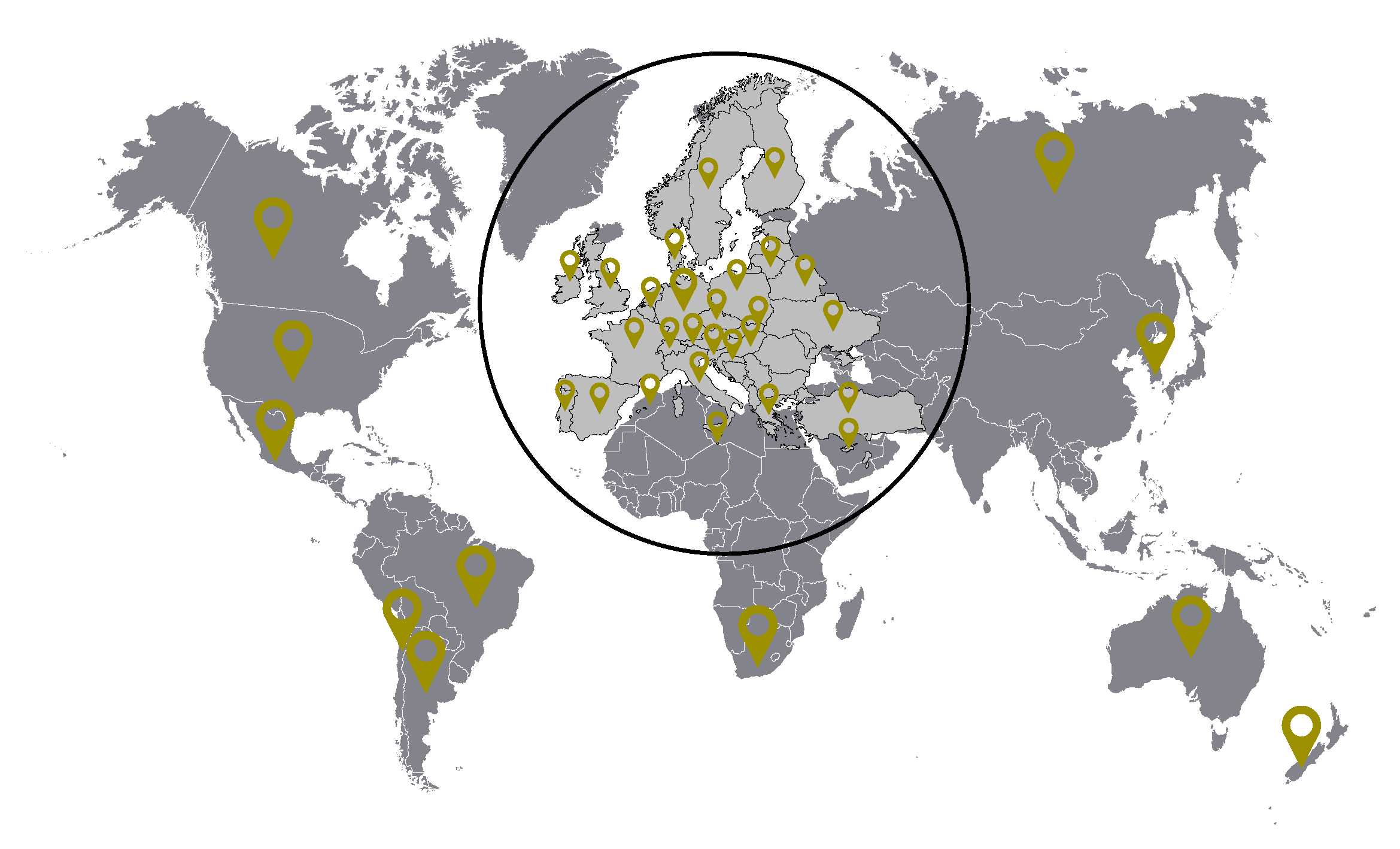 Location
e-nema GmbH produces useful nematodes for biological crop protection.
Our location is in the far north of Germany, where the nematodes are produced and shipped worldwide.
Markets
Our main sales markets are currently in European countries such as Germany, Benelux, Poland, Ireland, Austria, Switzerland, Bulgaria and Romania as well as in North America. Eastern Europe and other countries such as Hungary, France, Italy, Spain and Georgia are becoming increasingly important. But Australia, New Zealand and Africa are also looking for biological alternatives to chemical crop protection and are increasingly using our nematodes.

Customers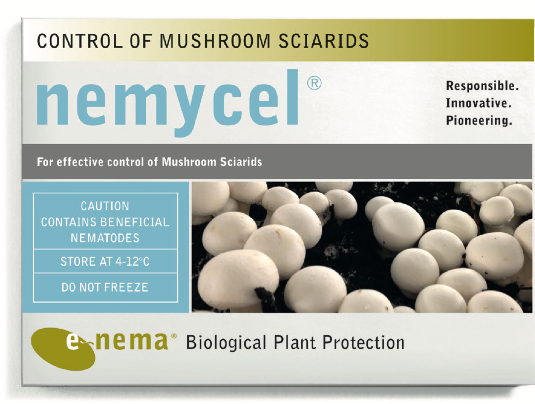 Our customer portfolio ranges from major global customers to medium-sized companies and end customers. This includes professional users from agriculture, fruit and horticulture as well as private users from the home and garden area. We rely on close cooperation with our strong and well-networked partners.
The quality of our offered products should meet their requirements and enable them to operate profitably and sustainably. We maintain close contact with our partners and customers and are interested in long-term cooperation.
We also have customers in the global mushroom industry who value organic crop protection. Consumers are increasingly paying attention to residue-free goods and more and more chemical agents are losing their effectiveness or are being banned by the EU.
We offer the worldwide mushroom industry a successful biological solution to the problem of fungus gnat control in mushroom cultivation.
Our product nemycel® is already being used very successfully in professional mushroom cultivation. It contains the insect-pathogenic nematode Steinernema feltiae, a naturally occurring nematode that has specialized in the larvae of sciarid gnats, among other things.
Learn more about the product:
https://www.nemycel.com/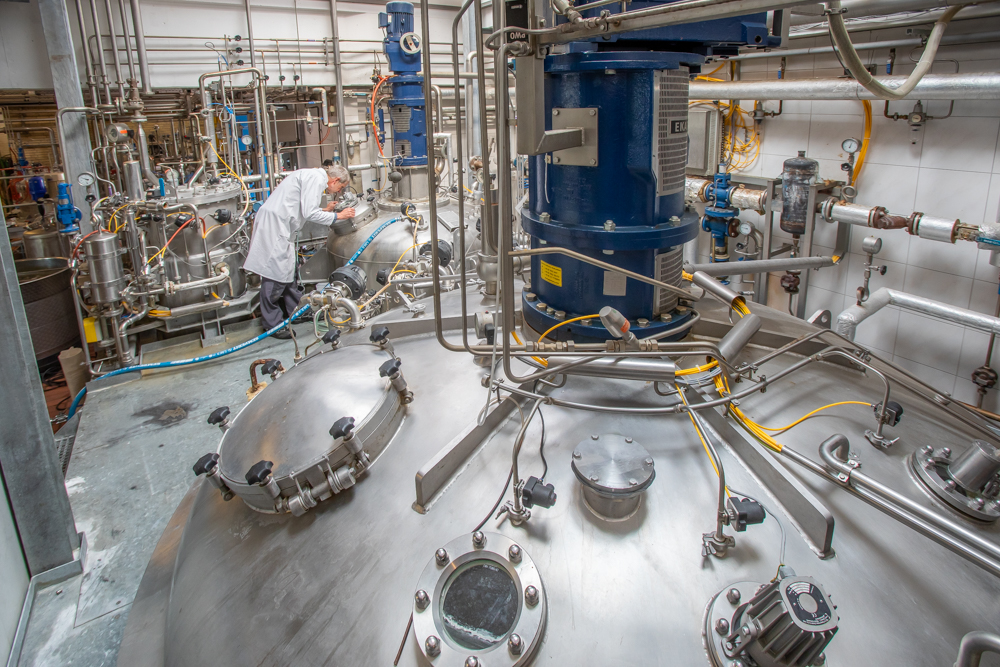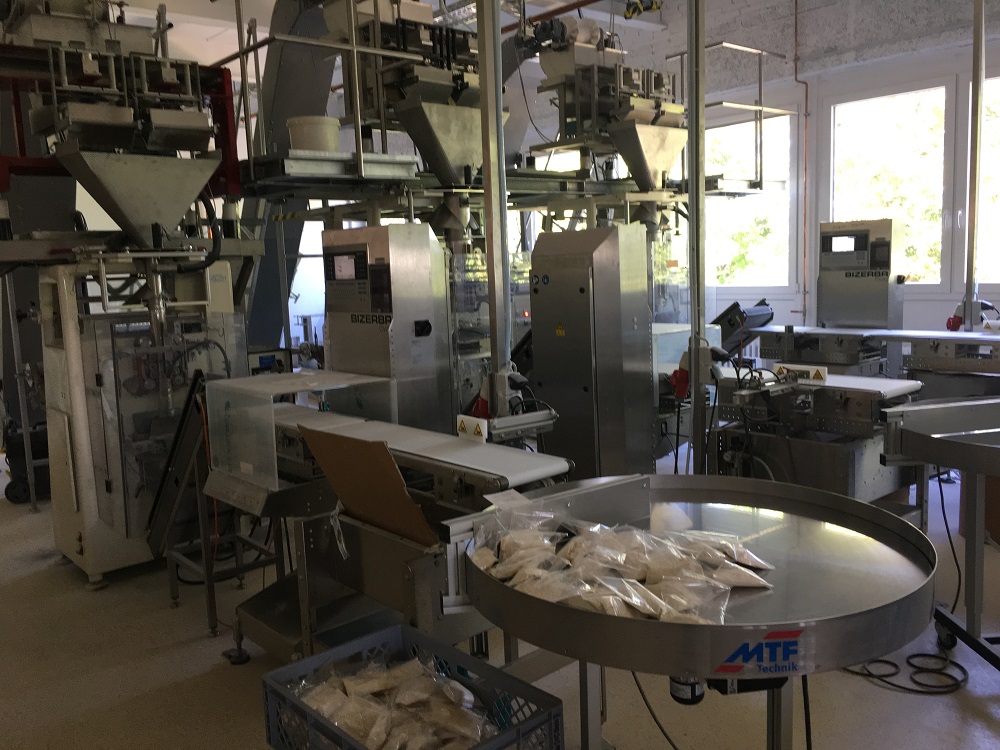 In order to continue to serve our partners and customers smoothly in the future and to ensure a seamless supply, we are currently investing in modern production facilities and expanded storage capacities. We look forward continuing our support to mushroom growers around the world as a competent partner with scientific expertise.
The nematodes are produced in large bioreactors and packaged for worldwide shipping after harvest.
Pictures: k-film, Michael Kottmeier
Contact person for public relations:
Karen Duncker - This email address is being protected from spambots. You need JavaScript enabled to view it.
Tel. +49 (0)4307 -8295-156
e-nema GmbH
Klausdorfer Strasse 28-36
D – 24223 Schwentinental
Tel. +49 (0)4307-8295-0
This email address is being protected from spambots. You need JavaScript enabled to view it.
www.e-nema.de