On June 9, openiong ceremony of The Fourth Phase Cordyceps Militaris Project was successfully held in Sichuan Qiying Mushroom Company.
Since Qiying Company enters in modern agricultural demonstration zone of Pengxi County, Sichuan Province of China, it has successively built Phase One, two and three of project, daily output on King oyster mushroom reaches 120 tons, annual output comes to 42,000 tons, mushrooms are sold well to over 23 provinces and cities in China, annual output value hits 260 million CNY.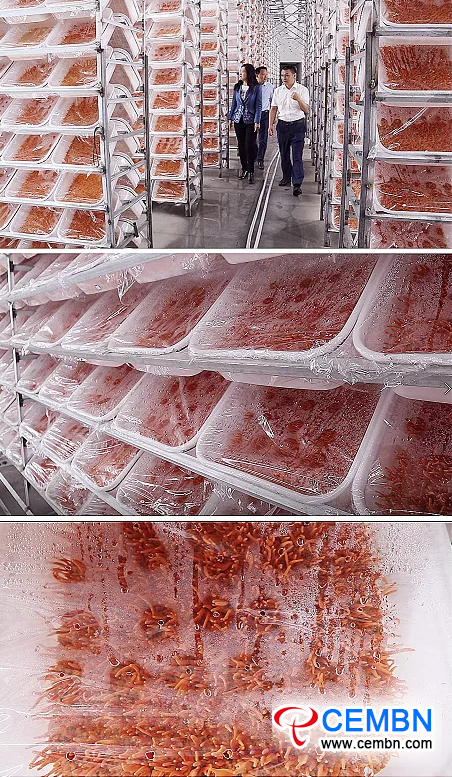 "We are one of the largest mushroom enterprises engaging in industrialized Cordyceps militaris production in China," said manager of Qiying Company confidently, going on that in September, 2019, the company formally launched the construction on phase-one project of industrialized Cordyceps militaris production. By now, the project has been put into production, daily output on fresh Cordyceps militaris totals 40 tons while annual output value attains 280 million CNY.